Chesterfield, MI Massage Parlor
Massage Studio
Take a break from your daily busy schedule. Relieve your stress by visiting Massage Studio of Chesterfield, MI.

Pamper yourself a little and schedule a massage session with one of our professional staff. Our services will allow you to have a calmer and rejuvenated body. We are here to help you lessen your stress and tension at an affordable rate. Get in touch with us today and let us help you improve your well-being with our efficient services.
We can help you with:
Relaxing mind and body
Relieving headache, migraines, and lower back pains
Relieving arthritis and aching joints
Improving blood circulation
Removing toxic wastes
Reducing fatigue and boosting energy level
Increasing quality of sleep
We are located on 21 Mile Road, behind CVS.
Contact Massage Studio today at 586-949-0454 for more details.

Additional Contact Info: 248-648-9789
Reflexology massage is a therapeutic alternative treatment that is based on the notion that certain areas of the ears, hands and feet are connected by nerves to other parts of the body. In reflexology, pressure that is applied to a particular reflex point can remedy problems that are associated with specific body parts and organs. A point that is on the arch of your foot for example can correspond to the proper functioning of the liver. Thus, if pressure is applied to this point in a foot reflexology massage, it will help in improving liver function.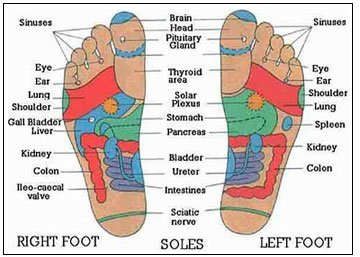 Massage Studio
47097 Gratiot Avenue
Chesterfield, MI 48051
Hours of Business:
Monday – Saturday: 10:00 am – 9:00 pm
Sunday: 11:00 am – 7:00 pm